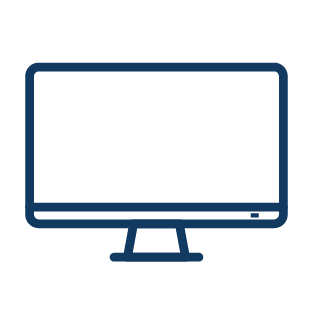 Even as the monitor market matures in step with the desktop PC market, the growth of niche segments is providing opportunities for increased sales and margins.
Global consumer-monitor shipment ASPs continue to rise, driven by the product-mix shift towards higher-specification models, such as gaming monitors, that come with an ASP premium and are distinguished by a number of key attributes, including high resolution, HDR capabilities, ultra-wide format, and high refresh rates.
Business-targeted monitors, meanwhile, have higher ASPs than consumer monitors and are the main volume/revenue drivers. As companies invest in modernising the workspace with flexible display solutions, a number of premium features are on the rise - including multi-HDMI ports, DisplayPort and USB-type C inputs, ultra-wide formats, and ergonomic flexibility.
Whether vendors are focusing on the mature, but still substantial, business-monitor space, or on niche segments such as PC-gaming monitors, they need granular, attribute-level sell-in and sell-through market data to guide their strategic positioning.
Ultra-Wide

Medical

Graphics

Gaming

Curved
Monitors_Services & Solutions_2
Services & Solutions
Market Intelligence

Track units, sales, revenues and pricing at all stages of the supply chain
Business Analytics

Set targets, take action and measure results with KPIs covering all the drivers of your marketing mix
Additional custom reports